About Creative Blueprint
For the past 20 years, Creative Blueprint has inspired a global network of catalysts and change makers, working in partnership with neighbourhood residents, community organizers, unions, collectives, coworking leaders, community groups, policy makers, activists and all levels of government to build bridges and to help shape the new work landscape.
We collaborate with other industry experts, and we work with directly with our clients to craft a creative blueprint for each project.
We help innovative organizations, social enterprises and collectives thrive, and we ensure our clients achieve their vision – as well as meaningful impact – through authentic engagement and partnerships with their local community.
Creative Blueprint provides independent consulting, planning and project management services, specializing in:
systems change, the coworking movement, business development, community engagement, social innovation, economic development, advocacy work, the gig economy, entrepreneurship, the independent & remote workforce, artistic and cultural hubs, shared workspace, flex and hybrid work models, social justice, inclusion, accessibility, workplace design, multi-use space, creative partnerships, community organizing, regional alliances, and the many futures of work.


We'd love to know what you are dreaming up!
---
Ashley Proctor, Founder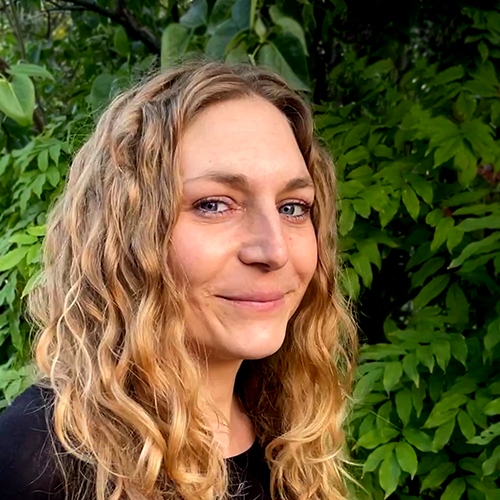 As one of the original voices of the coworking movement, Ashley Proctor has been building collaborative communities since 2003.
Ashley worked to develop and launch the Xpace (2004), Creative Blueprint (2006, 2012, 2015), Foundery (2011) and 312 Main (2018) coworking communities, artist studios, and gathering spaces in Toronto, Vancouver, and Seattle.
Ashley is one of the founding members of Coworking Canada, Coworking Toronto and Coworking Ontario, and has been leading the alliances for the past 12 years. In 2013 Ashley created COHIP— the world's first Coworking Health Insurance Plan. COHIP is now available to all independent workers across Canada.
Ashley served as the Founding Executive Director of 312 Main, leading her team to repurpose the former Vancouver Police Headquarters and establish the community-driven Centre for Social and Economic Innovation in the heart of Vancouver's Downtown Eastside in 2018.
From 2015-2019 Ashley shaped the coworking industry as the Executive Producer of GCUC Canada. Under her leadership, the Canadian edition of GCUC was known worldwide for it's community-centred approach, inclusive practices and collaborative values. Ashley continues this work today, supporting and connecting coworking operators through annual events like Coworking Canada, and the Coworking Alliance Summit.
Ashley is a passionate advocate for community & democratic engagement, and she is in her element while creating the conditions for meaningful connections, sustainable development and social change. As a co-founder and facilitator for the Coworking IDEA Project, she works in partnership with value-aligned operators and organizations to challenge the coworking industry to become more inclusive, diverse, equitable and accessible.
Ashley speaks internationally about the coworking movement, systems change and social impact. Through Creative Blueprint, Ashley also consults and collaborates on a variety of impactful, multi-dimensional projects with community builders from around the world.

For consulting or speaking inquiries, please contact us:
---
Vision & Values
We work towards systems change and social justice.
We believe in people and planet over profit, progress over perfection, and collaboration over competition.
We strive to achieve equality, and reconciliation through acts of courage, truth, and reparation.
We are reimagining what it means to 'serve and protect' in our communities, what it means to have and hold space, and what it means to thrive, collectively. We walk our talk.
We work to empower community-led initiatives, and anyone working towards the greater good. 
Some systems are broken, most were never built for us.
We all deserve better.
If we can dream better, we can do better.
We will make great change by working together.
Coworking Manifesto
"We are not simply renting desks, providing coffee & WiFi. It's not just about the space itself. It's about what happens when we work together."
Coworking is an action, a model, and a movement.
A genuine coworking community is built intentionally, to encourage engagement, and to accelerate serendipity.
We value collaboration over competition.
In a genuine coworking space;
We are dedicated to serving our members while animating and cultivating the community;
We are making entrepreneurship and distributed work accessible;
We are breaking down barriers and building bridges between individuals and industries;
We are inspiring and empowering our members;
We are sharing best practices and expanding our networks;
We are creating healthy work space and work culture;
We are bringing people together and dismantling loneliness;
We are nurturing and strengthening our communities;
We are protecting workers' rights;
We are accelerating local economic development and retaining talent;
We are increasing productivity and the capacity of our member organizations;
We are ensuring the sustainability of local social enterprises, independent workers and small businesses;
We are building community-led networks of mutual aid;
We are modelling reconciliation, allyship, equity, diversity and inclusivity;
And collectively, we are shaping the future of work.
Ashley Proctor, Creative Blueprint
2017
(Updated in 2023)
---
Present & Past Projects
Coworking Canada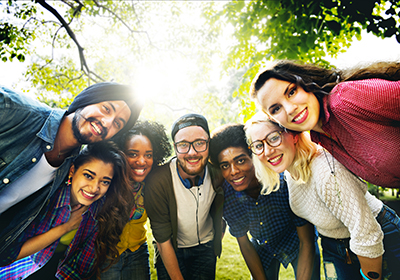 Join us for the 2023 Coworking Canada Unconference & Retreat: October 10-15 in Calgary & Banff, AB
First established in 2012, Coworking Canada serves a diverse Canadian coworking community. 
Ashley Proctor, a co-founder of the original collective, now leads the organization affectionately known as the 'alliance of alliances' to provide guidance, programming, resources and support for coworking communities and organizations. Coworking Canada utilizes co-operative principles to share best practices, and learn from a variety of collaborative spaces, creative thinkers, and community organizers across the lands known as 'Canada'.
Coworking Canada partners with local organizatons and coworking alliances to co-create regionally appropriate events and solutions – hosted by and for Canadians.
In addition to expanding the Coworking Health Insurance Plan (COHIP) in Canada, our projects include the 2023 Coworking Canada Unconference & Retreat, and the Canadian Freelancers Union.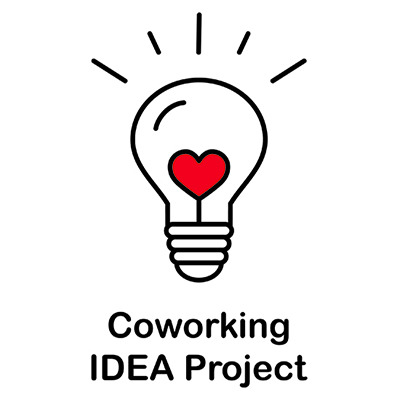 Coworking IDEA Project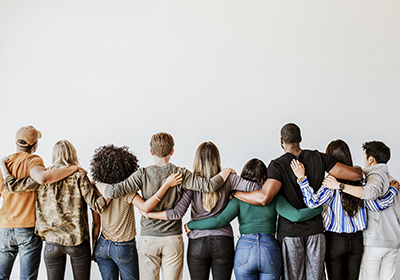 We are proud of the coworking movement we've collectively created, yet over the last two decades the global coworking conversation has drifted from it's core values (Community, Collaboration, Accessibility, Openness & Sustainability) towards more financial and corporate interests. Colonialism, systemic racism, sexism and many other disparities in today's society are predictably found within our industry, our events, and our communities as well.
We are committed to re-centering the meaningful human connections, communal care and creative collaboration that coworking was founded upon, and we are committed to making the coworking industry more Inclusive, Diverse, Equitable and Accessible.
The Coworking IDEA Project is intended to help us navigate on our path forward together, as this International collective of coworking associations, community organizers and collaborative consultants share their best ideas to improve the coworking movement for everyone.
All are welcome! We issue new challenges each month.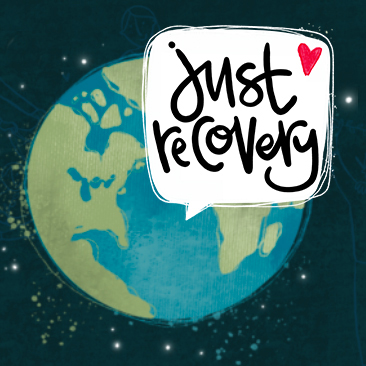 A Just Recovery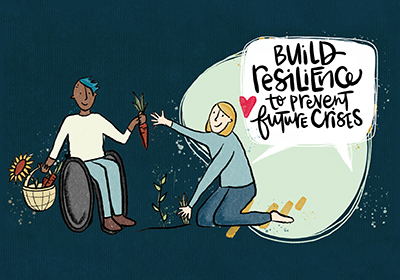 "We can't go back to business-as-usual after the pandemic. That's why we're building a movement that puts people first – a movement for a just recovery.
For years, we have witnessed the results of chronic underinvestment and inaction in the face of the ongoing, pre-existing crises of colonialism, human rights abuses, social inequity, ecological degradation, and climate change. The COVID-19 crisis is now forcing governments and our society to reckon with the inadequacies and inequities of our systems."
"Hundreds of organizations across Canada now endorse the Principles of a Just Recovery. Instead of sacrificing people or the planet for short-term profits, these principles guide us to a society that prioritizes resilience and wellbeing. All recovery plans should meet these essential criteria in their design, implementation, and evaluation."
"This moment is a reminder that the status quo can and must be disrupted.
We are standing on the threshold between the old world and the next, and we must choose to build the future we want."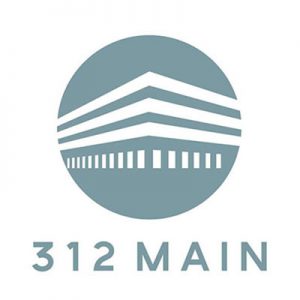 312 Main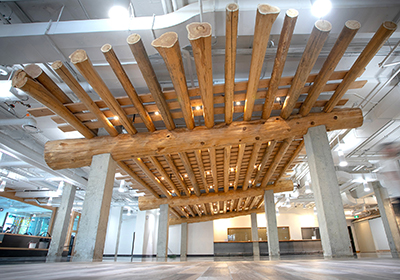 From 2016 – 2018 Creative Blueprint managed the design and development of 312 Main & the 312 Main Community Co-Op. The Former Vancouver Police Headquarters is now home to an evolving, collective of community members, social enterprises and creative partners, working together toward ambitious and measurable social and economic impact.
This complex 115,000 sq. ft. redevelopment project was realized in partnership of the City of Vancouver, Vancity Community Foundation, Vancity Credit Union & The Jim Green Foundation, with support from the Department of Canadian Heritage, and the Government of Canada.
Creative Blueprint led extensive consultation with more than 300 diverse community groups and representatives, and remains committed to ensuring 312 Main becomes community-centred AND community-led.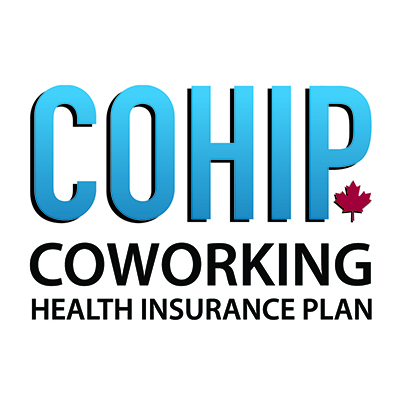 COHIP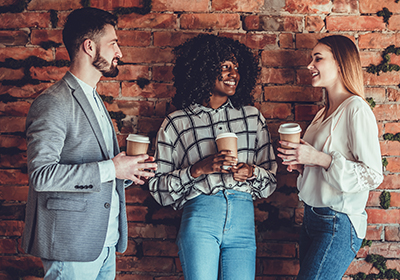 Ashley Proctor founded COHIP in 2013. COHIP is the world's first Coworking Health Insurance Plan, providing access to affordable health, dental, disability, term life and travel insurance.
The plans are designed for freelancers, artists, start ups, small businesses, coworking collectives and independent workers in any industry.
COHIP originally launched in Ontario but has since expanded across the country, and is now available to all small businesses and independent workers in Canada.
All Coworking Canada members now receive access to COHIP plans for their members.
Our future best-case scenario is that COHIP is no longer necessary, because all Canadians have affordable, accessible care.
Until then, we've got you covered.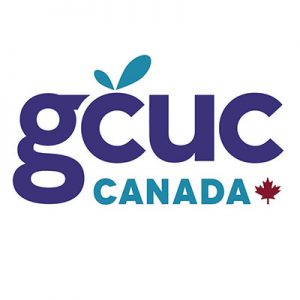 GCUC Canada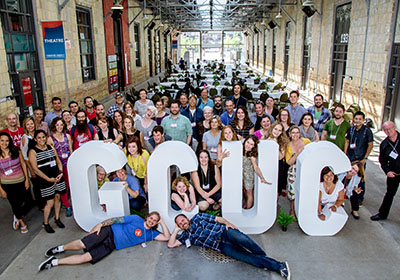 Ashley Proctor was the Founding Executive Director of GCUC Canada. From 2015 to 2019, Creative Blueprint designed, curated and produced 5 annual GCUC Canada events. The Canadian edition of the Global Coworking Unconference (GCUC) delighted attendees with it's unique regional twist.
The GCUC Canada Unconference was once a rare and valuable opportunity for deeper dives, and peer-to-peer learning with a diverse group of passionate change makers.
GCUC Canada inspired hundreds of community organizers, and was an annual coworking community favourite.
Although no longer affiliated with the GCUC organization, Ashley & Creative Blueprint continue to serve the coworking movement through their ongoing work with the non-profit Coworking Canada.
The Foundery Buildings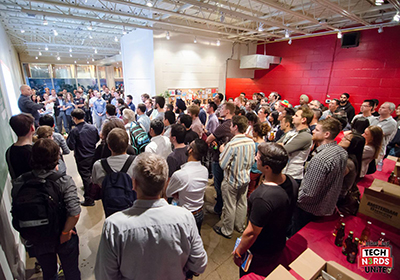 Creative Blueprint managed The Foundery Buildings. Foundery was one of Toronto's first coworking communities, working collaboratively at the intersection of art, design, technology & entrepreneurship.
Foundery was a place for starting things.
The Foundery Buildings were home to a passionate group of artists and entrepreneurs in Toronto, Canada hosting thousands of visitors each year through member and community event programming.
Foundery was an accessible community resource, and a launchpad for Toronto's creatives and independents.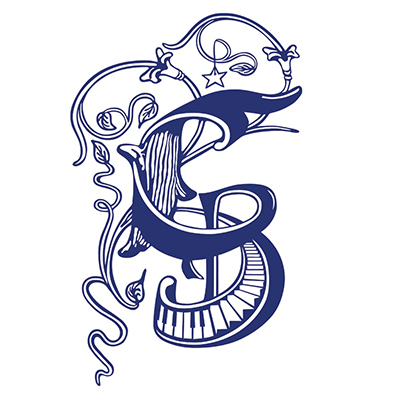 CB Studios & CB Gallery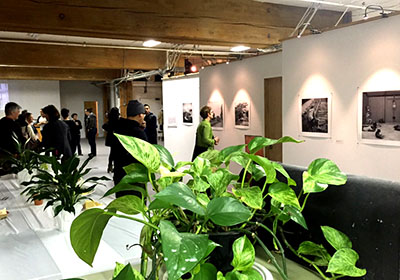 Creative Blueprint established the CB Studios and CB Gallery in both Toronto, ON and Seattle, WA.
The CB Studios and CB Galleries shared a mandate to support independent and sustainable growth in the neighbourhood, local economy and arts community.
Creative Blueprint worked directly with local residents and artists to design and create empowering venues, collaborative facilities and supportive resources.
Since 2006, Creative Blueprint has supported a collective of talented, independent artists and makers across 5 locations.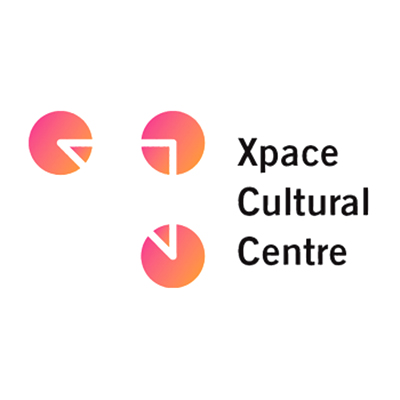 Xpace Cultural Centre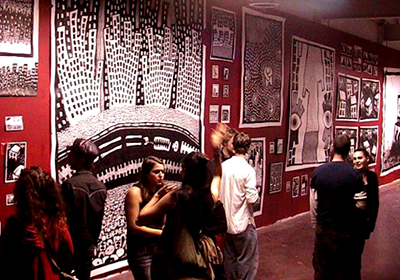 In 2003 Ashley Proctor began the development of Xpace – an independent, collaborative 'external space' for the students of the Ontario College of Art and Design.
Xpace Cultural Centre has evolved into a membership driven artist-run centre dedicated to supporting emerging and student artists, designers, curators and writers with opportunities to showcase their work in a professional setting.
Xpace is still operating and is committed to maintaining an anti-oppressive, queer positive environment, prioritizing marginalized, racialized, Black, and Indigenous folks.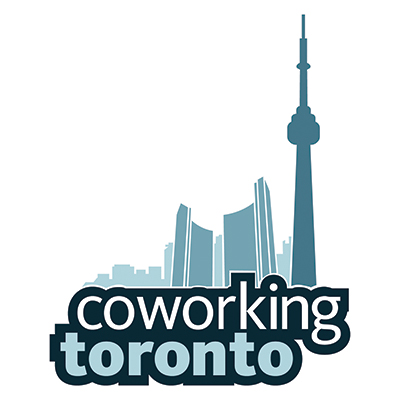 Coworking Toronto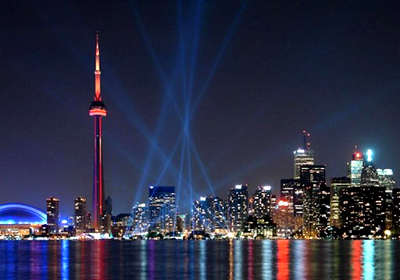 Ashley Proctor is a co-founder of the Coworking Toronto collective. Coworking Toronto is a collective of independently owned and operated coworking spaces in Toronto, Canada.
These 'competitors' prove it's better to collaborate as they've been working together since 2011 to share best practices and develop innovative and sustainable solutions for their coworking members.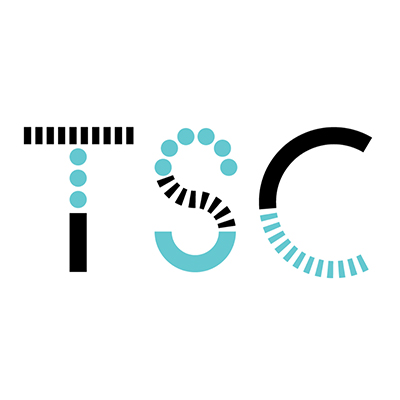 Toronto Studio Commons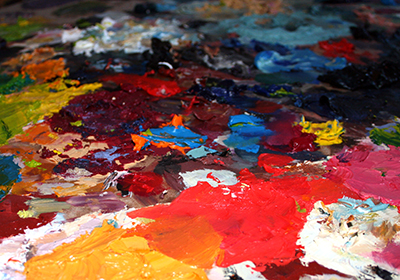 Creative Blueprint was a founding member of the Toronto Studio Commons.
The TSC was a collective of independent artist studios, workshops and collaborative spaces, seeking to empower artists while promoting collaborations between creative communities across Toronto, Ontario.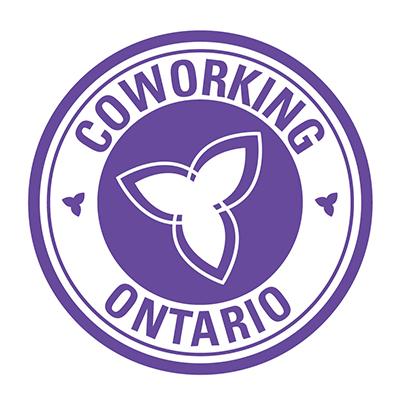 Coworking Ontario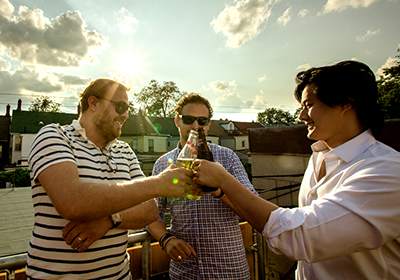 Ashley Proctor is a founding member of the Coworking Ontario collective, established in 2012. Coworking Ontario was formed to facilitate collaboration between genuine coworking communities.
The collective supported the release of the first edition of COHIP – the Coworking Ontario Health Insurance Plan – for coworking members across the province.
Consulting
Creative Blueprint is currently accepting new consulting clients.
Use the contact form below to inquire about upcoming initiatives and availability.
Speaking Engagements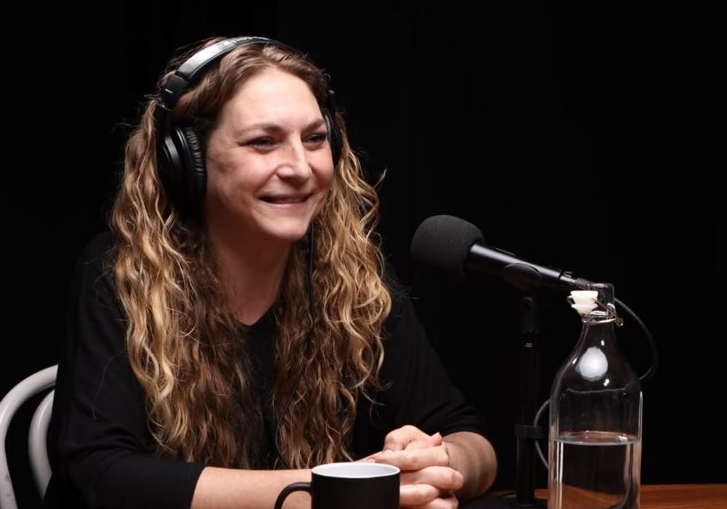 Media
2022
Gathering Interview w/ Ashley Proctor
2020
Coworking is the Future of Work
2020
Celebrating International Coworking Day
2015
Foundery Members on the Benefits of Coworking
2012
Coworking is Changing How and Where We Work
2020
Coworking Collectives: Why We Work Together

2018 Interview – Penang, Malaysia
Catalyzing Communal Change
2017
The Tyee – (In)secure: The Future of Working
---